THE GOBLIN KING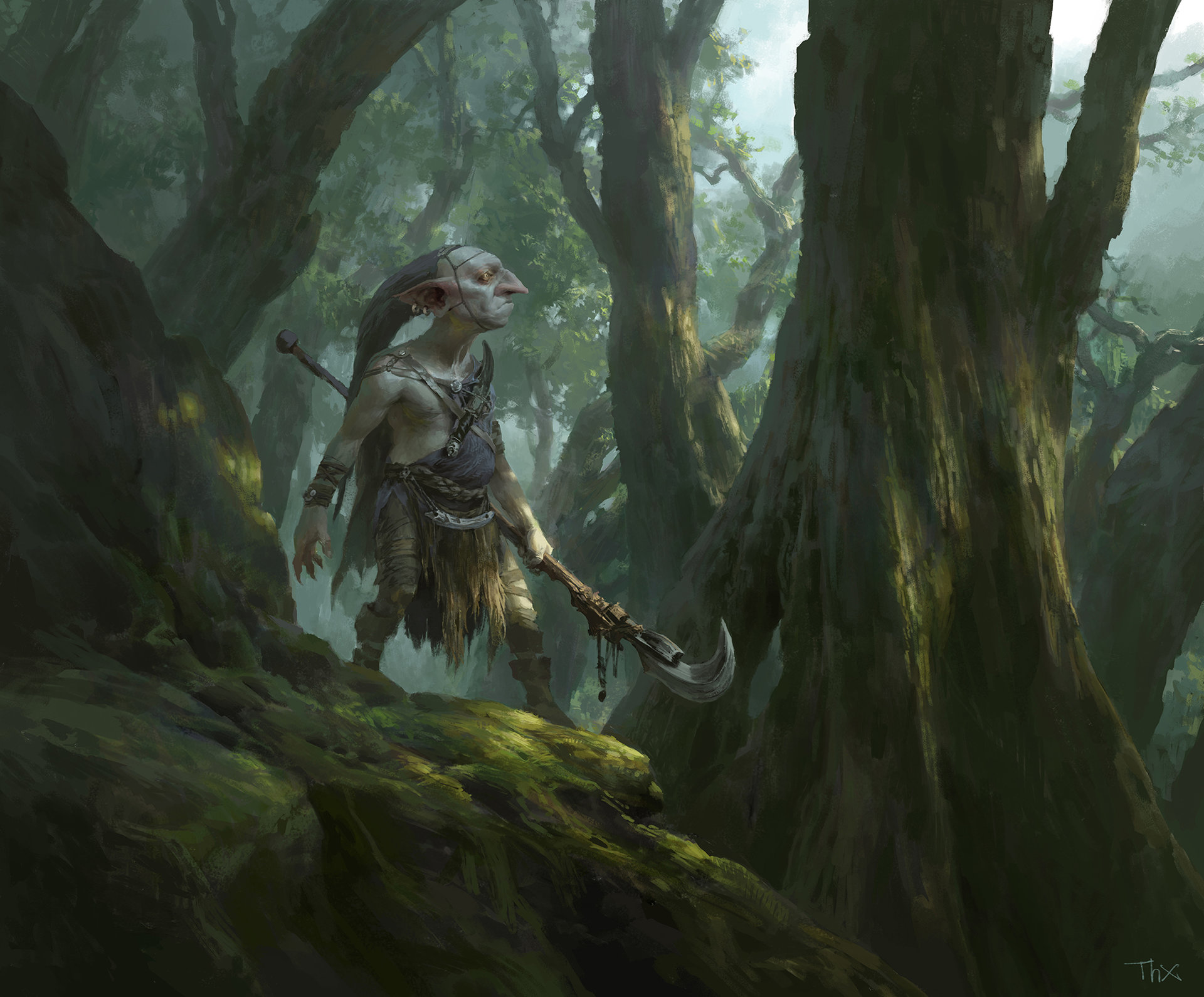 ​
For some time, postings in
Alliria
and nearby
villages
appeared:
ADVENTURERS WANTED
JOB IS TO CLEAR GOBLIN NEST
INTERESTED PARTIES REPORT TO
THE BLADE SOCIETY OF ALLIRIA
REWARD NEGOTIABLE​
Rumors about this posting began to spread. Though those that responded would get the full story.
Recently, goblins plagued the Allir Reach. The Blade Society of Alliria, a guild that normally contracts adventurers and mercenaries for jobs, had been searching the origin of these goblins. Just prior to the first posting's appearance, the Blade Society discovered the "cave" that these goblins secured as a base.
However, a long forgotten temple would be the more accurate term for what the goblins have turned into their nest. The Merchant Guild of Alliria immediately submitted a request to the Blade Society to eliminate the nest – the goblins' presence harms trade in Alliria. Priests in Alliria also gave money to secure the temple – even if the deity it was built for was unknown. Merchants looking to sell artifacts within the temple also contributed to the reward pool.
The individual rewards seemed rather high as a result. A typical negotiated reward could afford one to live in Alliria's Inner City for a few months without any additional income. The only special condition the Blade Society gave to the reward:
No artifacts shall be removed from the temple.​
---
ALLIR REACH
Kyver
, along with his party and a few other groups that accepted the contract, approached the location of the goblin nest. A few goblin scouts were encountered but put down with ease.
The entrance to the nest soon came in sight. Two worn statues kneeling at the entrance made it clear that this was a temple. Vegetation covered much of the stone. Thick roots stretched across part of the entryway.
Four small goblins stood guard by the statues. The sun was still high and a lot of daylight was left. Goblins were usually not as active during the day than during the night.
Turning back to the group, Kyver quietly asked, "
Any ideas?
"
Kasim Areth
Alona Hawse