In the area you may post your character's biography and find all the characters being roleplayed. There is a separate sub-area for
NPCs
. There are 2961 articles in this area.
How do I get started?
See images in
spoiler
below for
picture guide
.
Click the "Create New" button at the bottom of this article and then "Page"
Under the recommended templates select Character Layout
Fill in the Placeholders
Click "Insert" and finish your biography
Give the new article the Title of your new character's name.
Click "Create new page" to post your article.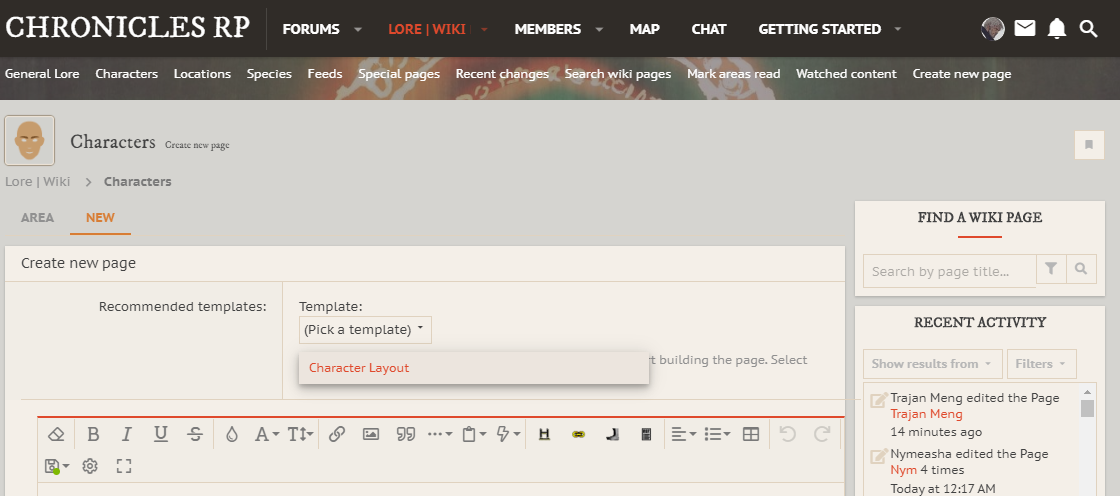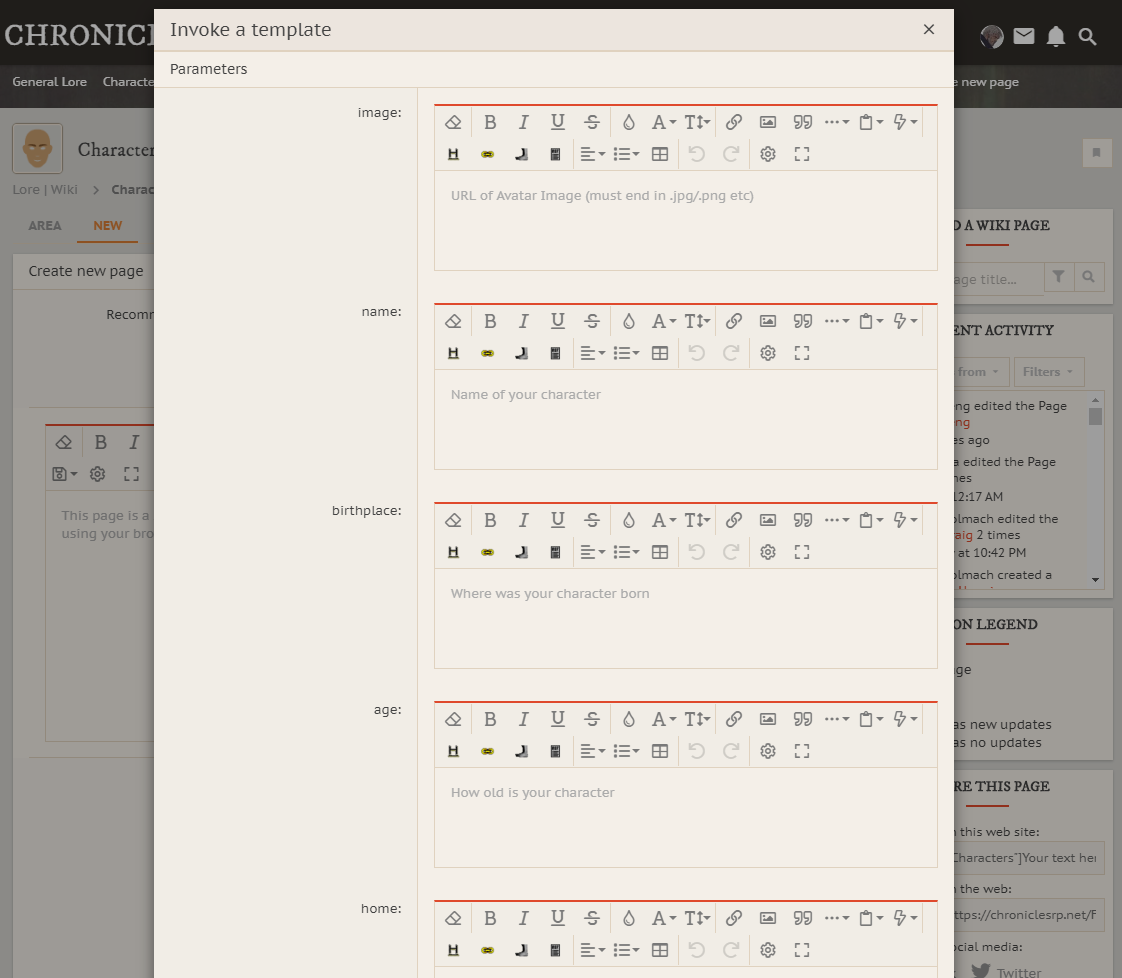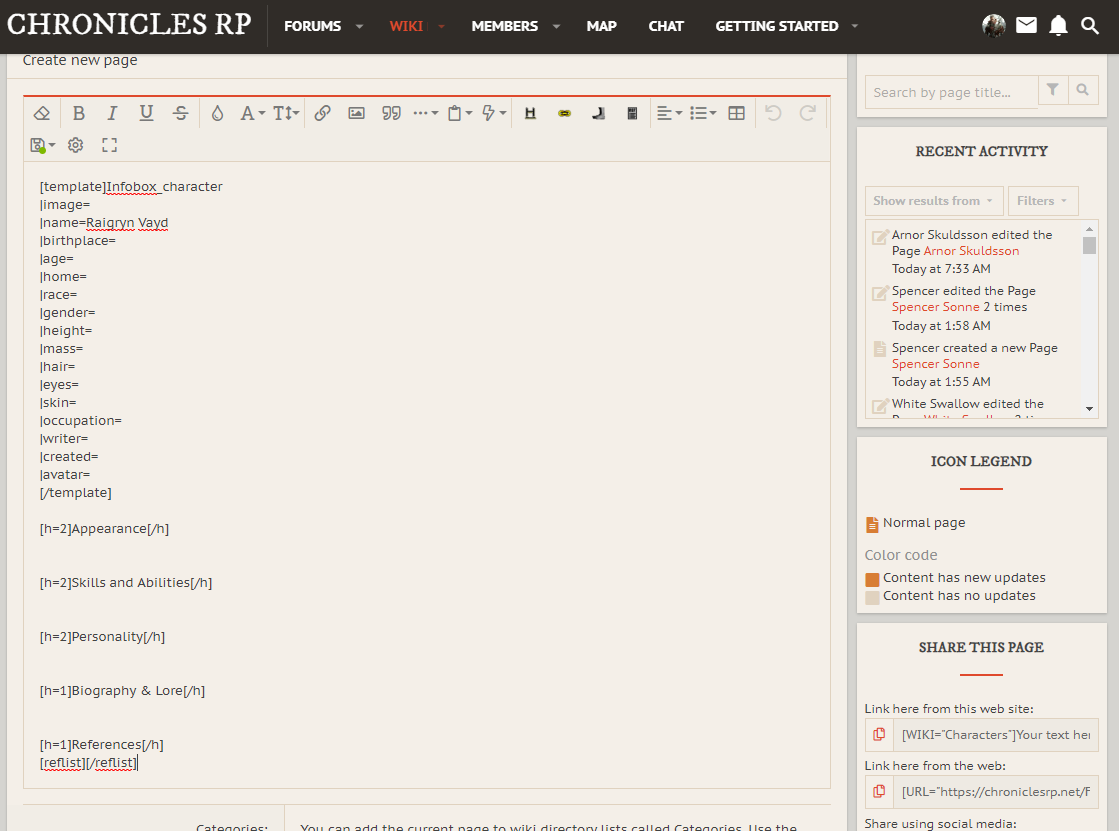 That's it, you're done.
There is no formal biography approval.
Go and roleplay!
New Users Read This (twice)