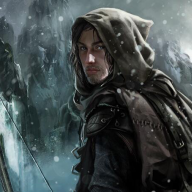 Messages

144
Character Biography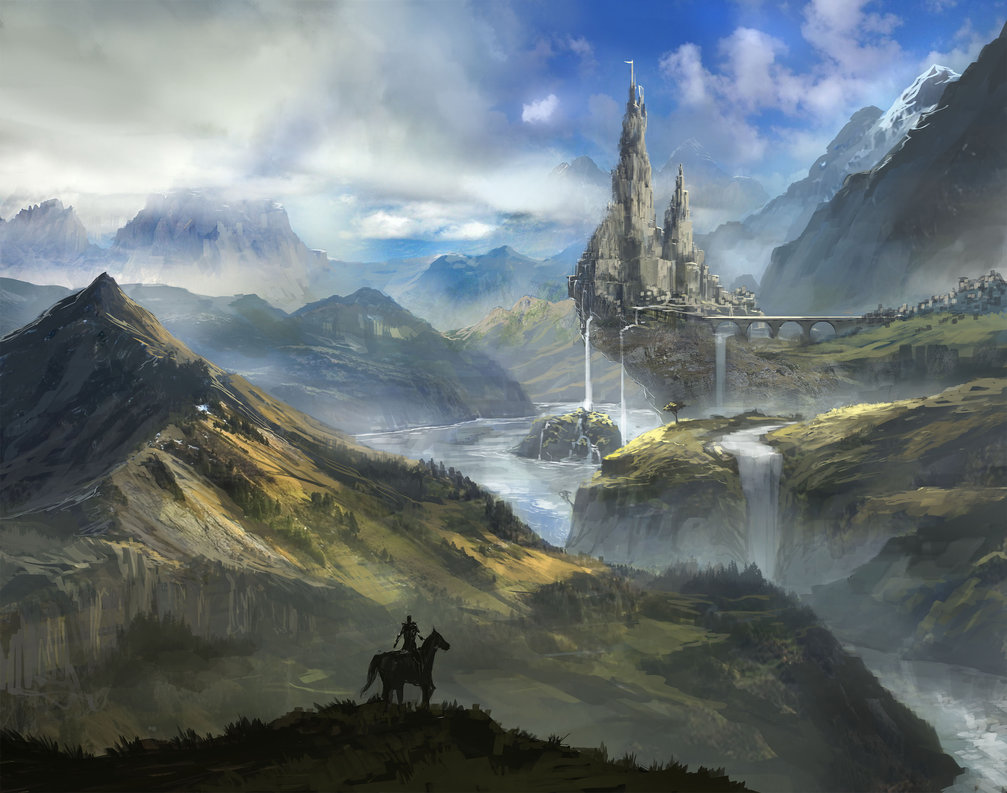 ===========================================================​
The wind blew. The chill grew. Scales of metal and stone soared above the clouds. Hunger had awoken once more. Deeply it growled and it roared. It needed food. It needed treasure. It had found both. Far below a wagon pulled by giant ram was being driven by a dwarf and his son. They had treasures to sell. Gold and silver and gems from Belgrath. It folded its wings in and dropped like a bolt. Before any was aware it had them in its claws. High again it rose with beating rams entangled by their straps of thick leather. Small folk screamed in terror. Tiny glints dropped to litter a nearly invisible trail below. Back it went to its home. Back to horde its treasure and devour four poor souls.

===========================================================
​
Too much had happened to Weylin in too few months. The only family he had left after an unknown tribe of
orcs
utterly destroyed his home was White, his ever loyal mountain dog. He had run into a new orc fort being built and fled. He visited a city for the first time and hated it. And now he was being forced to help giants hunt down a dragon after they had captured him on what should have been a normal hunt. Lady Luck just simply did not favor him enough...or perhaps favored him too much. No matter which he now had a quest upon him like one of the heroes in the tales he had naively enjoyed so much.
The dragon was likely around Lake Crobhear if the tale of The Great Hunt was true, but Weylin needed supplies if he was to help find such a beast. Supplies that he could not get from giants. So instead of heading South right away, he headed North to Glacen. How he hated that city. It was not a city so much as a large, walled town, but he did not care. It was the largest settlement he had ever seen and he didn't think his father's stories about
Alliria
were all that true. Why would so many people want to gather in the same place?
At the gate he was stopped yet again to pay the toll. Weylin sighed as he handed over most of the coin he had on him. It still felt like theft to him to have to pay to enter a town. Once inside he went and sold the hides and antlers he had managed to gather for the coin he would need for his supplies. They didn't give him as much as he felt it was all worth, but he didn't have time to haggle. The last thing he wanted was for
Ragna
to get mad at him. She likely would just eat him then go hunt the dragon down herself. He got a new pack, more arrows, some travel rations, extra water skins, and a thick bedroll. With that all of his coin was spent and it was time to head back to his giant overlords.
On his way out of Glacen, Weylin's attention was caught by a stranger yelling in the square. It was something about needing new sailors for a trip to the gulf. That was odd. After he finished another person began to yell about looking for hands to help get lumber from higher up the hills. Was this a thing? Did people just stand in the square and yell that they needed help with something and people would respond? The thought of that gave him and idea so he approached the square himself.
Weylin got up on the rised lip of the empty fountain. People began to look at him, so he cleared his throat a bit nervously. "Greetings! I'm looking for help hunting a dragon with some giants! There might be treasure if we find its den!" He waited to see who would approach to help like what had happened for the other two, but no one did. Everyone was silent for what felt like an hour to him then suddenly began to laugh. Hecklers began to call out all kinds of things and even a few sarcastically agreed to join his heroic quest to hunt one legend with another.
An older man stepped forward and yelled back at Weylin, "Go back into the woods with the rest of the crazy hill folk! No one has time to babysit you while you play out to be the Huntsman from the Great Hunt!" Weylin didn't know what to say. This was not the reaction he expected at all. He yelled out, "I'm serious! I need help to hunt a dragon with some giants! It has been killing the mammoths and they might blame it on us
humans
if we can't find it!" Someone threw a rotten vegetable at him and then someone else did the same. Weylin put his arms up to block his face as he fled from the fountain and away from the angry, mocking crowd.
Weylin tried to clean the filth off of himself while White just laid down nearby to watch. He frowned as he said to himself, "Great. What now?"
Bergelmir
Rainie
Vigil
Faurosk