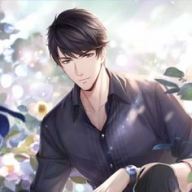 Merchant King Of Arethil
Member
Messages

108
Character Biography
An auspicious occasion is called to order in the heart of the great city of
Alliria
. Courtesy of the merchant counsel a huge market square was cleared out and decorated, market stalls replaced by refreshment tables, banners and streamers replaced with hanging lights of Dwarven craft strung through the air between buildings and providing a soft yellow light over the square.
A huge bubbling fountain took center stage but left plenty of room for guests to meander, dance, eat, drink, or what have you.
Several bands of highly talented musicians were cued up to entertain for as long as the celebration continues.
Yes, celebration. The granddaughter of one of the counsel members is having her birthday of twelve years old and the doting grandfather decided to share his joy with all of the upper crust of society.
Wine flows freely, food and other drink in great abundance with servants, maids and butlers attending to the guests or their personal charges.
Tzuriel Alanthis
sat on the lip of the fountain nursing a glass of red wine, he was dressed in the customary finery of his dark suit. The musicians were in full swing, a light-hearted tune to get the night going, pockets of dancers formed among the crowd twisting and twirling with the lively music.
Many who knew him observed that Tzuriel would normally be among them but he suddenly found himself in a more thoughtful and reflective mood, while ladies skirts billowed around there legs as they spun about him Tzuriel found himself staring deep into the third of wine that remained in his glass. The night was young and so was he... But it was almost as if shadows clung around the edges of his mind and made him suddenly feel terribly old.
Thus it was with great effort that he averted his attention back to the sights around him and stood up, abandoning his glass of wine while he stepped out in search of an open hand to dance with. This melancholy state was simply not like him and he had to distract himself quickly to regain a sense of who he was.
A pretty face eventually did stand out to him, so he approached with practiced elegance and politeness.
"Would the lady honor me with a dance?"