Messages

4
Character Biography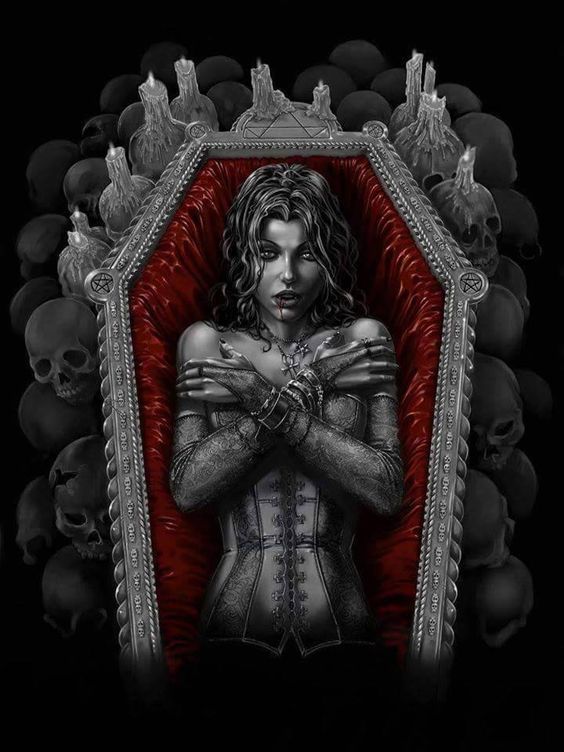 They say that death is the final stage of life, that when you die your soul lives the realm of earth and travels to a far better realm... maybe a realm like heaven or even a realm like a hell. Your body sleeps endlessly as the rot and decay settle in, while your soul and mind live through a final dream but that's only true for the mortals who are lucky enough to die on the battlefield or from the time limit mortality gives a mortal, but what happens when that time glasses of mortality is shattered into pieces. What happens when some mortals are reborn as a creature of darkness incarnate? what happens then? No mortal knows for sure but an immortal... well that a different lens to look through. As you look through those lenses you will come upon a blood moon... don't forget this blood moon for it is important, so hold it in the back of your mind for you never know when you might see it again. From the view of the blood moon, the shadows will continue over a graveyard which in the middle of this large graveyard sit a fortress... a fortress in which seems to be holding something, not wanting it to escape. Then there's the door, a door decorated with skulls and a sign that forbids any soul to go through the door. ​
​
The shadow which saw the view of the blood moon and the endless resting places of mortal souls, stop at the door and begins to transform into a figure. Not a figure of a woman but a figure of a man. "Over a decade ago, under this very blood moon, a promise was made. A promise that darkness would spread across the countryside, and throughout the city possible unsettling the balance of nature itself. Well Its time that the prophecy is filled, that my blood oath which stains my body and tattooed on my neck is filled and broken. With the rest of my powers... my dying fate, I release one of the grandest immortal to walk this earth... I release my sire and the darkness that she will bring." said the figure with the male tone voice. He raised his boney grey fingers to the door and then his other hand to the moon... then he waited. Deep within the fortress of a dark tomb, thuds, and rattling of chains could be heard. The view would float to a very beautiful designed coffin wrapped in chains of light the rattle would come again and again, and the thuds would get louder and louder until the chains of light began to dampen and break. Finally, the moment had arrived and the top of the coffin busted open, and from the smoke of the debris, came the figurine of a woman. Her eyes glowed with hunger and the veins beneath ran black, her fangs bare with deadly hunger. Here stood a very hunger hunter, or rather what people use to call her "The Night Huntress". ​
​
Look around before letting her hues glance over to a mirror which revealed her very bare body, to this she grinned as she was finally free from the bondage of her entrapment. Without another moment to waste, she dissolved into the shadows only to bust through the front door of the dead fortress and reappear in front of her savior. "my sire... I finally free you..." but before he could get another word, the woman gripped his neck and let a low growl push forward. with hesitation, she dined, and once finished she held up the head of her feast in the moonlight. "you have served me well..." she spoke before dropping the head and rushing to find more people who would fill her hunger. The only other thing she could remember that night was a feast on an ambush of soldiers and almost feed on what seemed to be their captain but ended up infecting him with her fangs, so that he could be born anew. What was the point of it? Was there something special about the mortal who she didn't feed on? or was he just another pawn in her cruel game? ​
​
She had kept near the mortal she had turned and watched him lose everything that was good in his life but never did she once reveals herself to him until the day of his burial. There she sat looking at the coffin, waiting for her little pawn to wake up. This soldier who thought he had left the life of war behind was in for a treat, for war existed in the immortal world just as much as war existed in the mortal world. But was this solder who the Night Huntress had recruited ready for such games of immortal war? ​