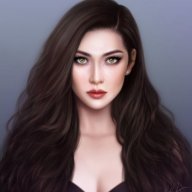 Messages

88
Character Biography
Wren's eyes widened, and in that moment she wanted nothing more but to repeatedly punch that smirk from his face.. Who was he? Regardless, Wren slipped a small blade apparently from nowhere and pressed it against his stomach. "Say that name again and I'll cut you balls to brain right here. I don't give second warnings." she warned..

"I'm going to go collect my friend over there, and we're going to leave, and you're not going to utter a single fucking syllable.." her head titled and she eyed a couple who passed and started chuckling to herself as though he'd told her something amusing.. "Oh you are hysterical!!" she grinned and draped herself against him as though falling for those charms, her blade pressing a little more dangerously against his stomach.

"So we have an agreement.. Good." her lips twitched into some semblance of a smile and instantaneously returned to a scowl.