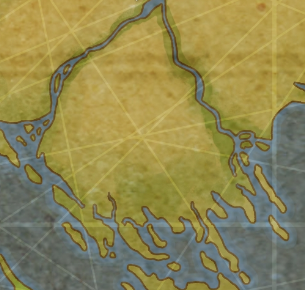 Cortos is a land that has been preserved by its twin rivers - shields against the the warlords of
Amol-Kalit
to the North and the encroaching hegemony of Vel Anir to the East.
When travelers speak of Cortos, they most frequently mention their peculiar religious unity, and the beautiful ships that carry their grand expeditions.
Name: Cortos
Location: North-western Liadain
Type: Temperate forests dominate the edges of Cortos, with a drier and arid center. Cortos is dominated by mountains, hills, and large plateaus.