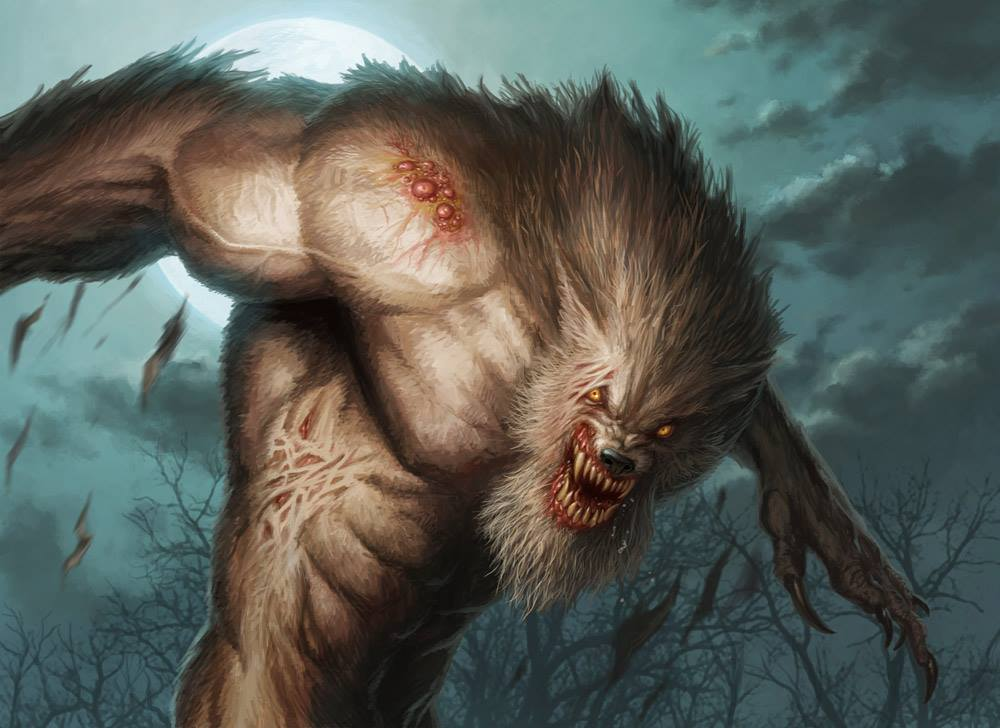 [1]
As the full moon of Pneria
[2]
rises over Arethil, another dreaded beast comes howling out of the shadows – the Werewolf. They are wretched beings that turn into fearsome and deadly near-wolves in the light of a full moon. The condition is said to be caused by an infection called
lycanthropy
. Werewolves appear similar to wolves, but are larger, stronger, and lose their mind during transformation. They have existed for as long as man and animal have roamed the land.
Much like
vampires
, they are not born nor are they changelings, but rather created through the bite of an infected transformed Werewolf. Little is known of the disease – if it even
is
an illness – beyond the fact that it spreads via contact between the saliva of a transformed werewolf and the blood of the victim through a bite. Thus the bitten will become a werewolf themselves.
Name: Lycanthropy, colloquially Werewolfism
Type: Monster legend