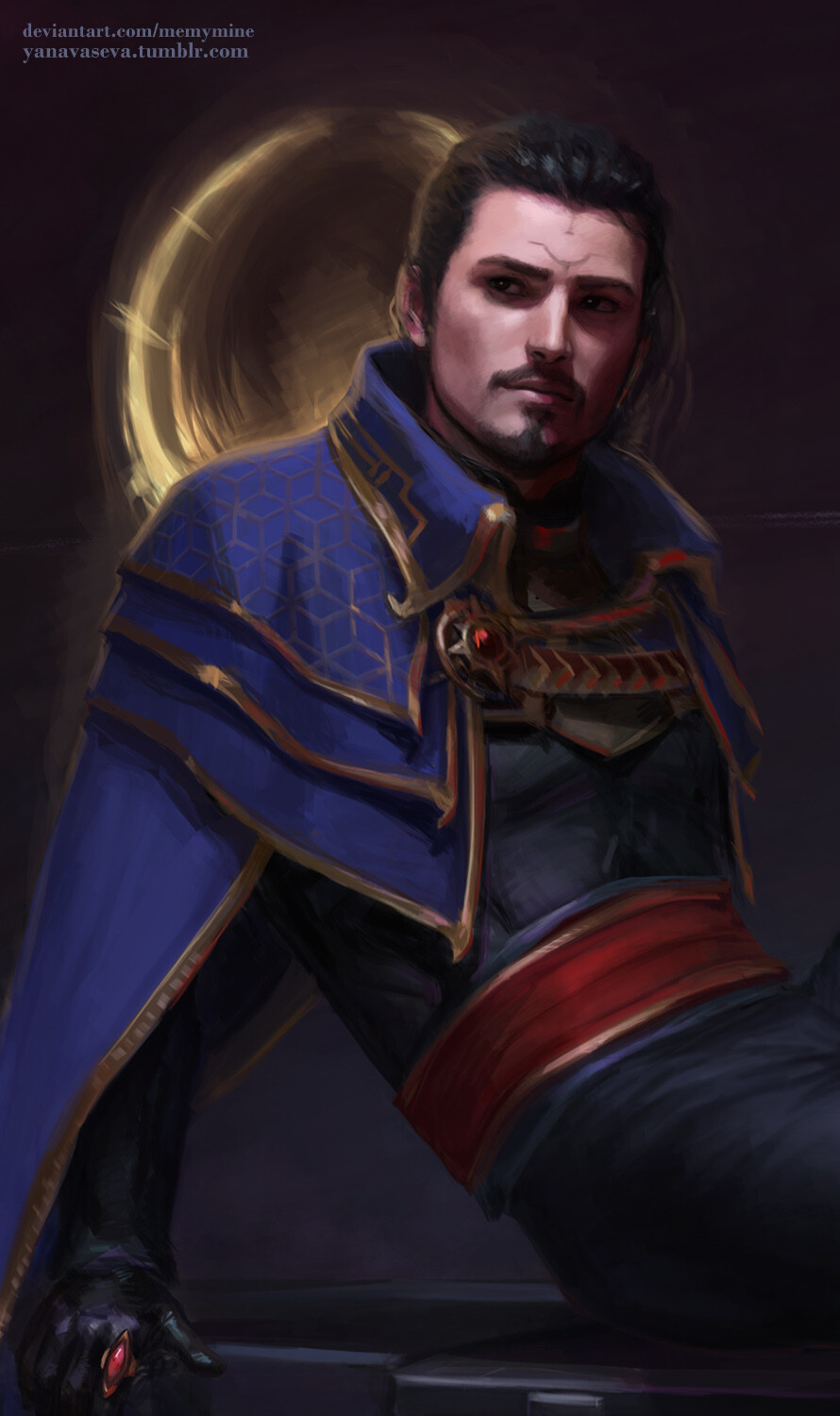 Alyxander Quellchrist
Human
Male
6'3
210lbs
Black
Brown
Fair
Out-of-character information
TapathyWR
10/1/2022
Yana Vasevea
Appearance
Alyxander has brown eyes and long jet black hair, usually groomed to one side or tied behind his head, and sharply groomed facial hair to match it. He's tall, muscular, and exhibits just a tad bit of narcissism, priding himself on his state of dress whether it be armor or military garb.

His forehead sports a very unusual marking that resembles a closed eye, a tattoo he received from an old wise woman as a child who claimed it would bless him with good luck. There does seem to be something arcane about the marking, as it has never faded in the years since, and Alyx's light-based magic is quite powerful for a man with his lack of age and experience.
Skills and Abilities
Alyxander is extremely proficient with a great many weapons, and his rank of Commander has earned him the status of a respected tactician and leader. Alyx also enjoys racing horses, and is a very skilled rider in that regard as well, though he is only at his best with his personal mount, Second Saint.
Personality
Quellchrist is an extremely determined and passionate individual, placing all of his effort into everything he does. Occasionally this borders on single-mindedness, which can lead him into trouble. Alyxander also exhibits a need to be recognized for his abilities, and frustration when such recognition never comes. Nevertheless, he is an overall friendly and good-natured person.