Eleth the Unknowable.
God of Lies, Secrets, Mysteries, the Unknown, Confusion and Shadow.
E
leth is the name given to the unknown by the Tundra
elves
, the Black Minotaurs, the main sect that worship him, and some scattered cults around the world. While the main sect acknowledges other deities exist and have their place, for them foremost among all gods is Eleth as his domain is everything theirs is not. At least that is one perspective among many liars holding their mysteries like expensive and treasured secrets.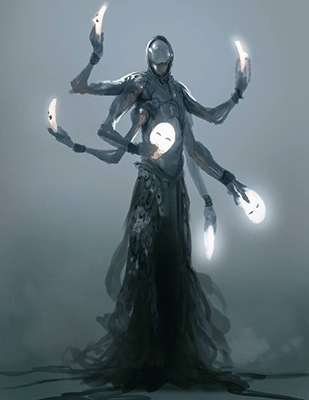 Eleth
Many Masks, Absence, Shadow.
Polytheism Sect
Old Proto God or Multi Aspect Being
The Unknown