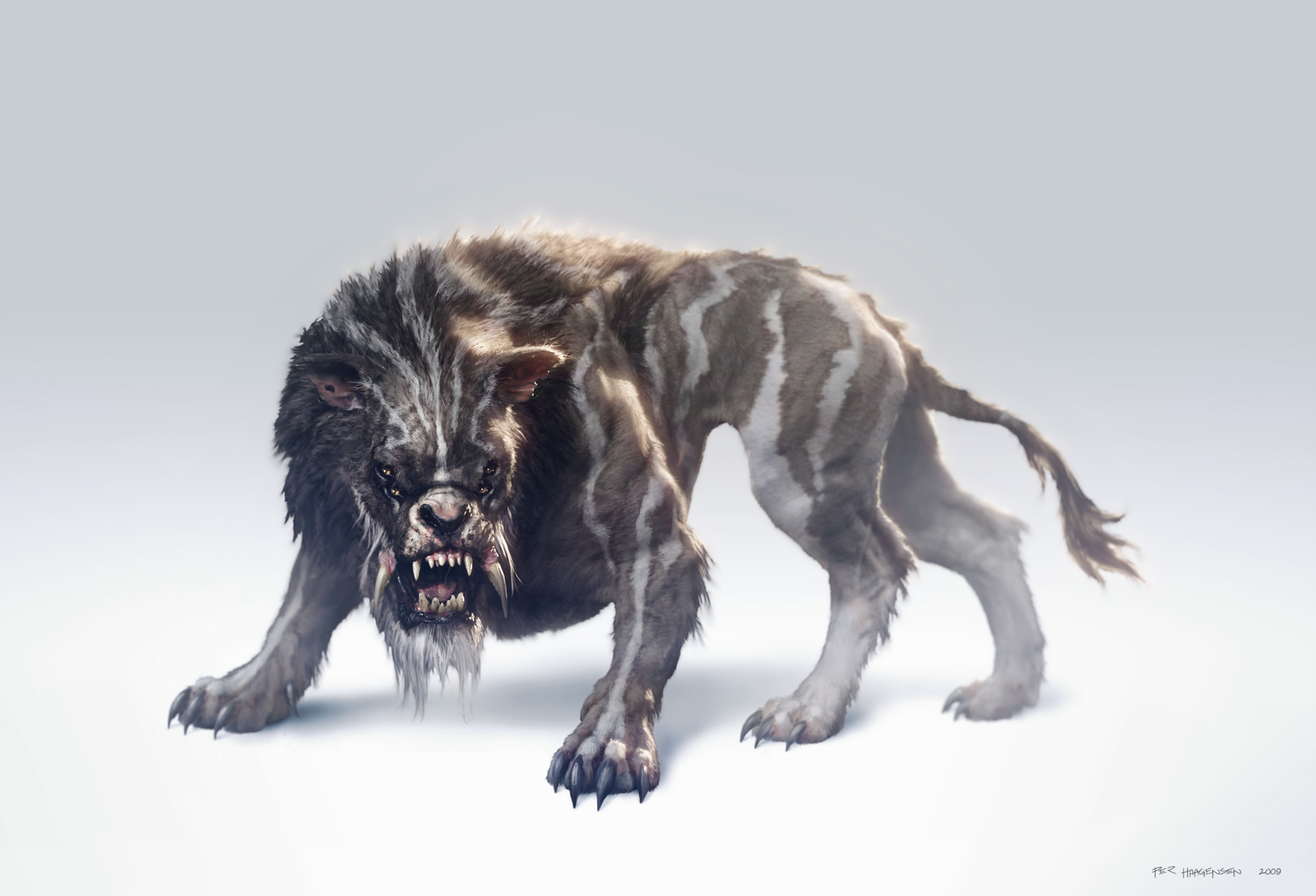 Baaran lion
Gathamhr
[gahawr]
Taagi Baara steppe
20–30 years
Carnivorous
Related to Aberresai lions and other big cats
~1.4 m at the withers
Elongated canine teeth
Two pairs of eyes
Moults fur according to season
Out-of-character information
[1]
The
gathamhr
are a large species of feline carnivores that can be found most commonly in the
Taagi Baara steppes
, though smaller populations inhabit the lower altitudes of
the Spine
as well as the Allir reach and north-eastern Aberresai.
They are fierce, territorial beasts who enjoy an elaborate social life within the structure of their tribes. The renown of their hunting prowess has lent itself to many
legends
and tales in the cultures of the steppes, while others see them as the greatest trophy of an accomplished warrior.