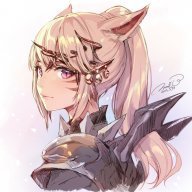 The Bayou Bone Eater
Member
Messages

82
Character Biography
Captain Blane Steeleye sat in the Weasel Tail Tavern a on the main land a short sail away from the bayou.
"So there I was."
He said with a ghostly pale creeping into his features as he spoke to the group gathered before him.
"A full crew. Moving some cargo that the Alirian navy may have found unsavory, but they dont own the sea. The city? Sure. But the sea? Thats ours."
He said with a slam of his fist into the table before him rattling the mug that sat there and upseting the ale within sloshing over its edge as he picked it back up and took a gulp.
"They were on our tail. Weighed down with cargo and the like we were slower than usual. They were trying to make us stop for a search but we were having none of it..."
He drifted off for a moment as if lost in that very moment. His eyes staring a million miles away.
"So we took the Bayou. A good route. Easy to lose people tailing you."
He was speaking without looking any of the group in the eye. He sounded like he was trying to convince himself more than any of them why it was a good idea. Why he had decided to do what he had done.
"There were
legends
sure. But people that sailed there often knew it was just a man and some stupid girl. They only seemed to bother ships that drifted too close to their stomping grounds. If you were in and out fast....Stuck to the edges...You'd be fine."
He took another unsteady drink wiping the foam from his mouth before placing the mug back down.
"Not this time...There's some....Thing in there. Its not human. Im not sure what it is. Never got a good look..It seemed to blend with the swamp....Moved like lightening..It hit the deck like an anchor. cracked the planks even."
He continued to shake as he continued with the events that were burned into his mind.
"Tore my first mate in half. Some kind of sharp bone impaled the man next to me...Must have been some kind of poison..melted him from the inside out from the neck down before he hit the ground...It ate the next guy..Ate him piece by piece. While it did this another one of my men was able to draw his blade and cut its arm off and..It laughed..It just fucking laughed.."
He threw his head back draining the mug with a single chug before hurling it at the opposite wall. A few of the crew around him seemed to close around him to keep him from flipping the table or breaking the chair until he calmed with a few deep breaths.
"Im fine..IM FINE.."
He said shrugging them off roughly before sighing and retaking his seat.
"And it speared that bastard on this sword like bones that sprung from its arm and ate him too...Then the fucking abominations arm grew back..It just grew fucking back...Laughing all the time like we tickled it. Then it went to work on the rest of my crew...Talking to it's self in
common tongue
like a human.. I didnt see much of it...but I saw it's eyes..and those werent human. I had seen enough and bailed out over board on a dingy with two chests with who was left. We rowed until we got picked by the navy, and after a little palm greasing they dropped us here. I need the rest of this chest to buy a new ship......but this full chest here.."
He said snapping his fingers as a larger member standing behind him placed a large chest so full of gold it spilled out barely able to keep the lid closed.
"And a few more.." He said smugly as another two followed with the same fullness and size of the first. " Are yours if you bring back this things head."
He spat looking at the group before him. All different people, races and walks of life, but all steely eyed hunters.
Perfect.
"And I say a few more because I've put the word out I'm getting hunters together and I have more than a few crews willing to kick in a full chest or too. Seems Im not the only one having these problems and needing that route clean. You feel me?"
He asked Gesturing at the group at large waiting to see who passed and who excepted. A couple of greener hunters had already left before he had even finished.
They hunted animals. not twisted monster demons...
The captain watched them go with a scowl. "Well....anyone else?" He spat.
Last edited: