This is a lore discussion/plotting spot for archeology, but it's also a lil bit of ooc for a thread that is not there yet. I'll link to it when it's here.
So...
People with a keen eye might have noticed that the proper name of

Maraan

is 'The town of (The arches of )Maraan' and not just Maraan. It might as well be an argot at this point. what's that place called? 'Maraan' or 'The town of the arches of Maraan'.

Colloquially everyone calls it Maraan, ain't nothing wrong with that, but you'll never see it in an official document!

The town of Maraan might be easy to swallow. The arches are Maraan, right? But...then why is it also called the Arches OF Maraan. So are the Arches Maraan or is Maraan elsewhere... How do we know it wasn't some giant that placed these arches here from somewhere else...or...

...

Truth be told there was something beneath that town since the day it was first written about... And we should go dig...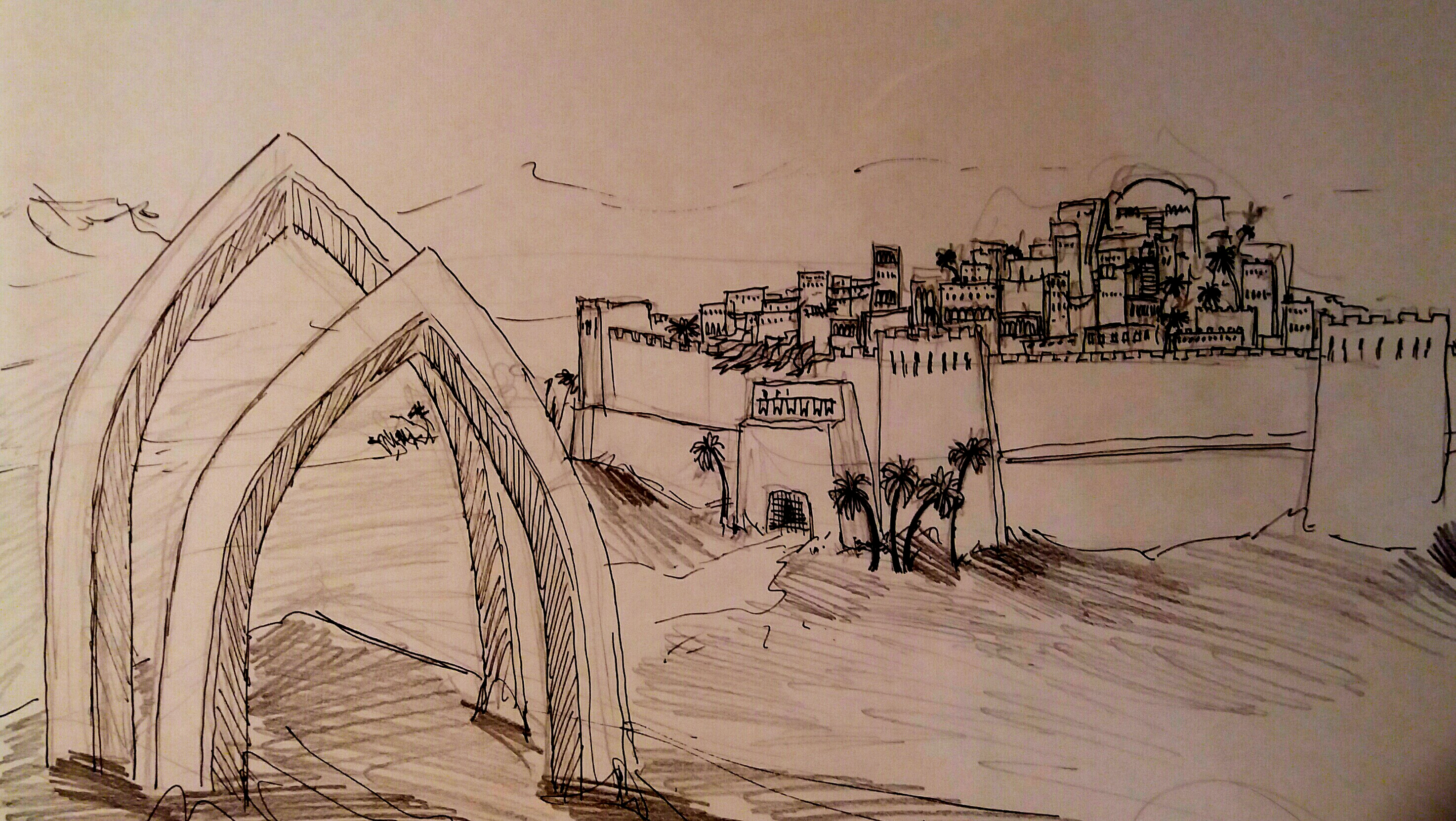 (Note that the name mixup existed since the town first appeared and is very well embraced because it makes the Lore of the place that much more real and people preferring to use a common name very much aligns with verisimilitude!!)
Note that we're going to grandfather in Gnollish excavations, some older threads we might subsume into this bit as they do illustrate a little of what's on the table. There was also an older thread with a very victorian (feeling) chap and this really reminded me of it. Sadly not finished.
I'm not entirely sure yet what characters I'm using aside from the 'force of nature'. when I'm dropping clues But I'll be setting up some fun dig sites and hopefully they'll be fun!
Surveying through the discord I've learned:
-people are more interested in stories and less in personal gain.
-research is fun. So you're not getting spoonfed one bit(well maybe a little)!
-finds to ponder about piecing together yourself, or puzzles...maybe.
So if you liked messing with the
murals
of Chronicle's
Malakath
revealing
event
, you're in for a treat.
We start with Maraan and I expect a chill thread. Drop down some suggestions for preferences for further excavations.
THE ARCHEOLOGIST TEAM:
Nidraak
(Lead breadcrumber)
Kiros Rahnel
(!!!)
Empyrean
(Let's)
Dingo
(Go)
TapathyWR
(Dig!)
(Always welcoming more)
Relevant PCs and NPCs:
-list pending-
RELEVANT THREADS AND EXPEDITIONS:
Links to the thread for easy access
-please be patient, nid is lazy-